MEDICAL WRITING
YOUR STRATEGY IN A FEW WORDS
MediTech Access benefits from consultants with strong skills in medical writing, who are able to best reflect the market access strategy developed upstream. This added value goes hand-in-hand with our full and long-term support of your market access / pricing & reimbursement projects.
A EUROPEAN-LEVEL FIELD OF ACTIONS
High-value HTA reports for targeted countries
Some examples below
France

National P&R dossiers for device listing under brand-name or generic LPPR lines (ex. for payments on top of DRGs) or under positive list of invasive devices covered by DRGs ("intra-GHS")​, medical procedure listing under CCAM.
Application dossiers for national or regional early fundings with evidence generation: Innovation Package ("Forfait Innovation"), fast-track market access ("prise en charge transitoire"), RIHN (in-vitro diagnostics), Article 51 of 2018 social security finance law (for testing new healthcare organisations), clinical (PHRC) or medico-economic (PRME) hospital research programmes, national telemedicine covering programmes (ETAPES).
At local level: ​hospital referencing application dossiers (ex. AP-HP/AGEPS/COMEDIMS).

BELGIUM

National P&R dossiers for medical devices (code creation on the List or the Nominative Lists) or procedures.
Application dossiers for early fundings: ACL ("application clinique limitée"), exceptional fundings (ex. for hospitals).

SWITZERLAND

Procedure code (CHOP), Swiss-DRG code or DRG supplementary payment creation.
Early funding (Swiss-CED) or reimbursement dossiers for devices and services (WZW), inpatient or outpatient (TARMED/TARCO).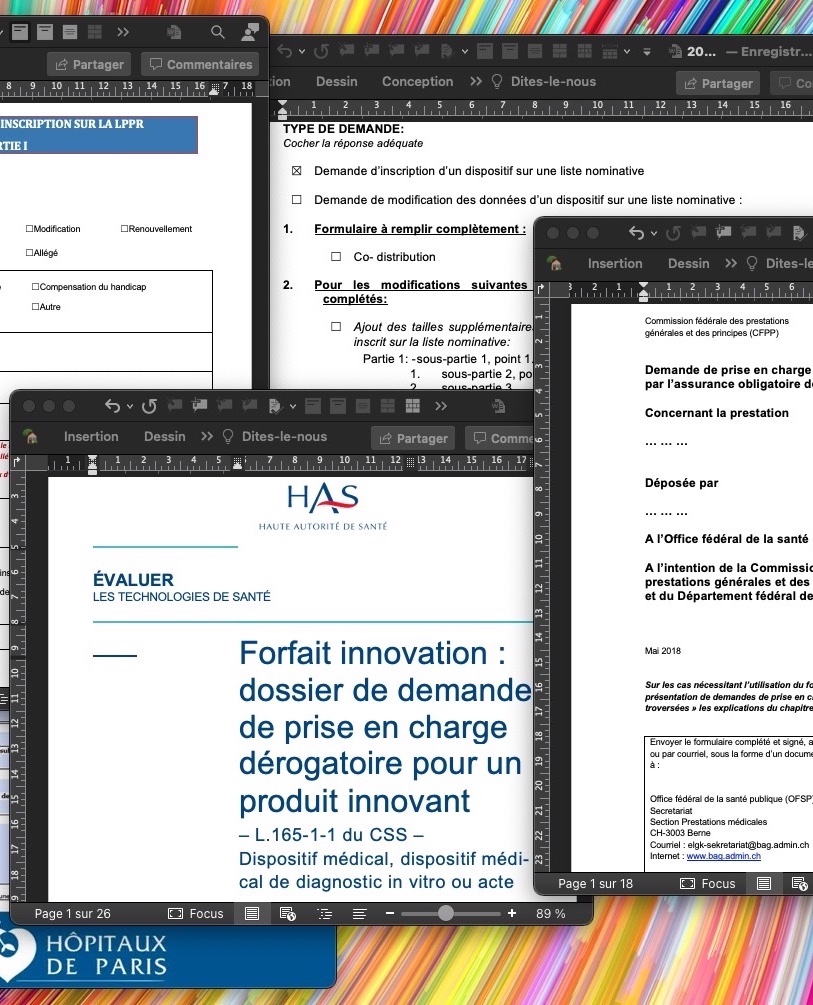 VALUE DOSSIERS TO SUPPORT STRATEGY
An argumentation consistent with the guiding thread
Critical and constructive analysis of the available clinical and medico-economic evidence.
Transposition of clinical practice guidelines and HTA reports to clinical evidence.
Justification of the link between the mode of action of the device, the targeted patient typology and the gold-standard therapeutic strategy.
Promotion of all the clinical and economic benefits of the experimental strategy, following the evidence expectations of the healthcare authorities (Health Ministries, hospitals, HAS/Transparency Commission/CNEDiMTS in France, INAMI/RIZIV in Belgium, OFSP or SwissDRG in Switzerland), in the claimed indications. For example in France, full argumentation to defend the estimated clinical added value of a solution with regards to the reference treatment (SA and ASA level), with a view to LPPR listing.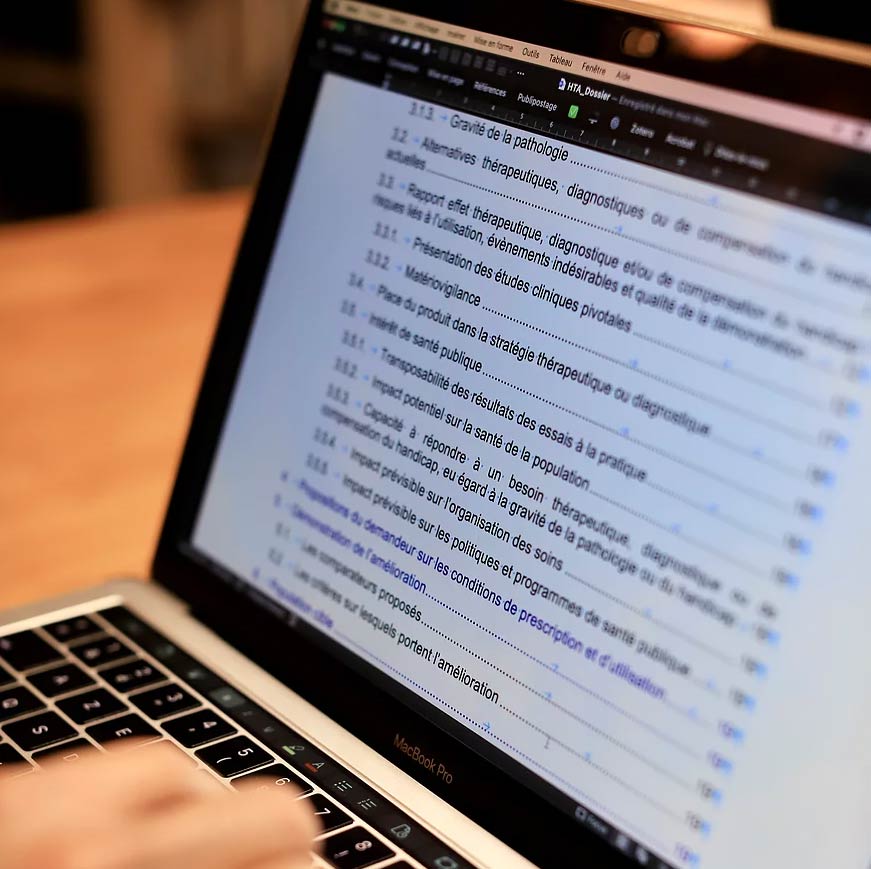 FROM REVIEW TO COMPLETE WRITING
A turnkey support service
Review and advice on application dossiers produced by our clients.
Partial or full production of early funding and reimbursement application dossiers, HTA reports, letters of intents for research programmes, position papers or any other value documents (letters, clinical trial tabular forms) that would accelerate and increase the chances of market adoption (funding or reimbursement).
Full support in evidence generation, including advice and coordination on the set up of clinical and medico-economic study protocols, and partial to complete production of study budgets.
Writing of all required documentation to defend a market access strategy during contradictory phases (ex. HAS hearings in France) or tariff negotiations with healthcare authorities.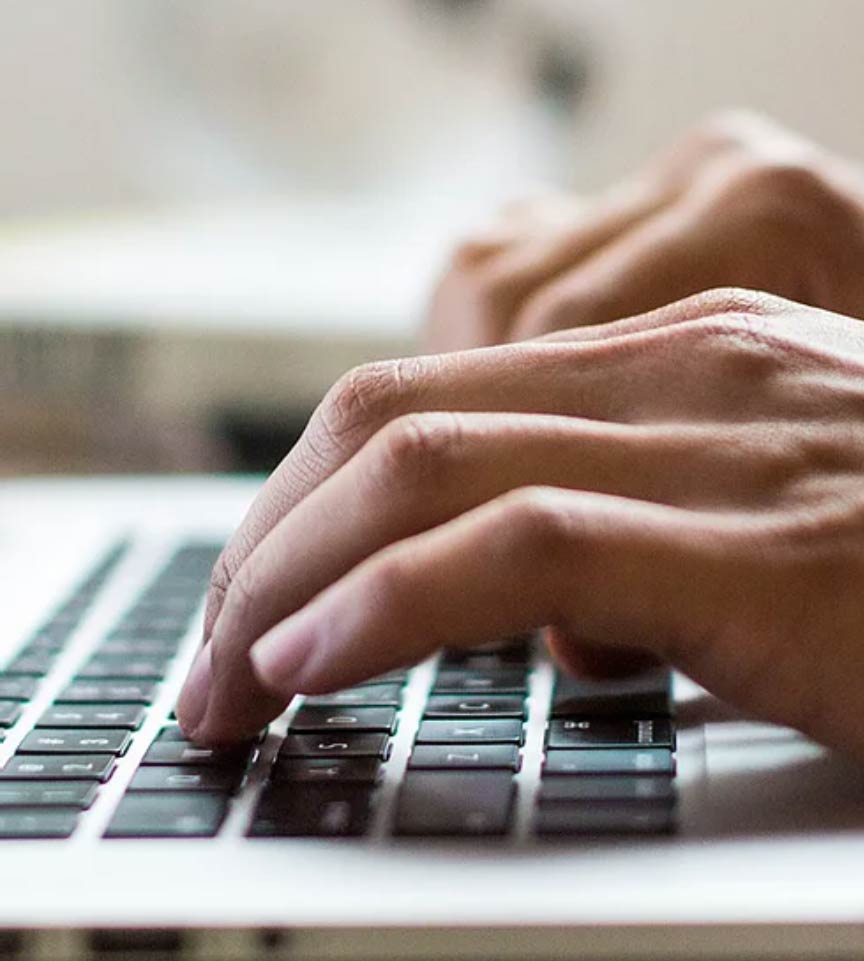 FULL SUPPORT DURING P&R PROCESS
Take advantage of a high-level expertise
Submission of application dossiers to the health authorities, including the writing of the cover letters, the formatting of the clinical and/or economic notes with associated appendices, the reprography, the filling itself (digital and postal) and the file tracking.
Continuous monitoring and support after dossier submission, including response to additional questions from the authorities, adversarial phases and tariff negotiations.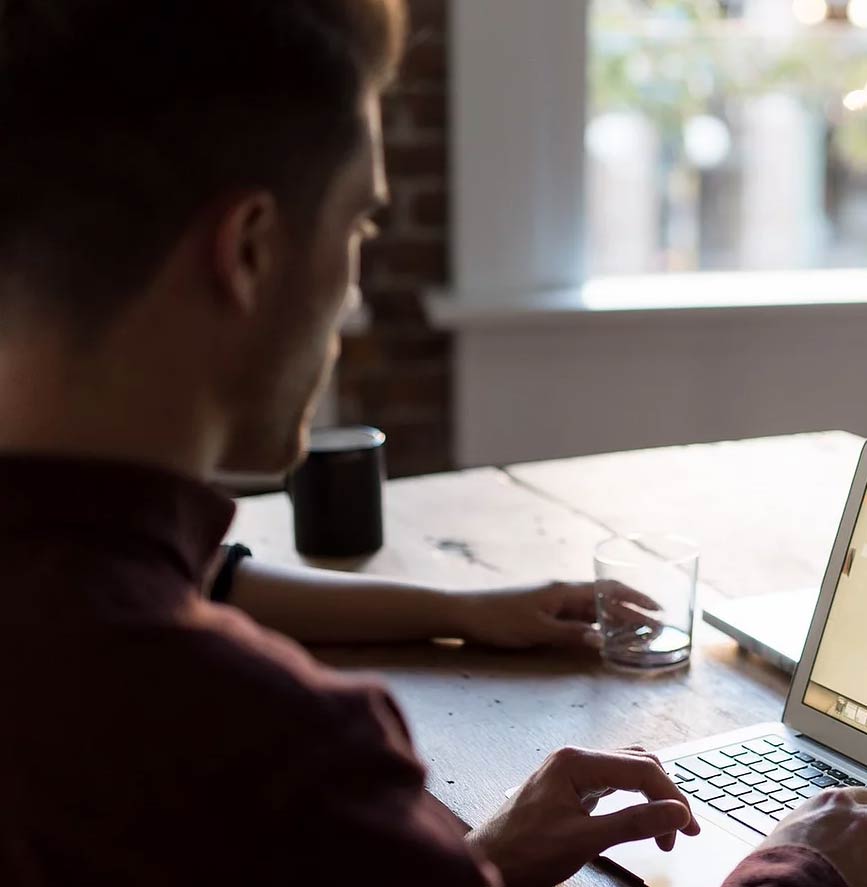 WE DO NOT END THERE.
SEE HOW WE CAN SUPPORT YOU.